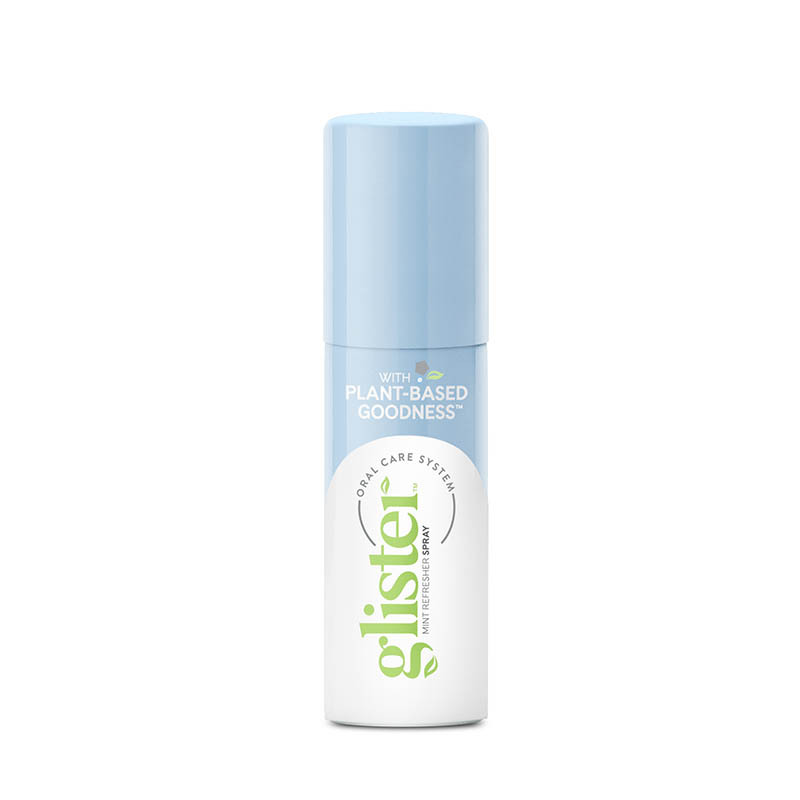 What It Does For You
Freshens breath instantly, anytime, anywhere.
Gives long-lasting fresh breath with every spray
Flavor blend enhanced with Nutrilite-certified peppermint
Convenient pocket-size
Why You Would Like It
Enjoy long-lasting fresh breath whenever and wherever you need it. Glister Mint Refresher Spray gives you fast and effective refreshment in just one spray. Enjoy the unique flavor of our exclusive blend enhanced with Nutrilite-certified peppermint and experience this sensation anytime you want.
Facts For You
The Glister Mint Refresher Spray formula is:
Non-aerosol
Free from dyes/artificial colors
Sugar-free
Free from parabens
Free from animal-derived ingredients
A remarkable 95% of panelists felt their mouth was cleaner after using Glister Mint Refresher Spray as part of the Glister™ Oral Care System.
100% of the electricity required by Amway™ company to manufacture this Glister product in the U.S. is offset by our continuing investment in sustainable wind power.
Key Features
Freshens breath instantly
Creates lasting freshness
Convenient on-the-go size
Exclusive peppermint blend
Provides up to 223 sprays per container
How To Use
This product is for the REFRESH step of the Glister Oral Care System. Use as desired.
Hold the container upright.
Spray directly into the mouth for quick and easy breath refreshment.
Ingredients
Denatured Alcohol
Glycerin
Essential Oils for Flavor
Water
Menthol
Frequently asked questions
Does Glister Mint Refresher Spray contain alcohol?
Yes, it contains ethyl alcohol to help dissolve the ingredients.

Is Glister Mint Refresher Spray safe to swallow?
Glister Mint Refresher Spray is designed for oral use and is safe to swallow. If it is sprayed in the eye, flush the eye with water.

How much Glister Mint Refresher Spray should I use at one time?
We've designed the packaging so that each spray of Glister Mint Refresher Spray delivers just the right amount of freshness for your mouth. One shot is all you need.

What has changed from the old Mint Refresher Spray?
The only change we have made to the formula was to add Nutrilite Peppermint Oil to the flavoring, which does not change the flavor profile. This formula is basically identical to the previous one.